HLG Con seeks to bring the best and most cutting-edge in immersive theatre, larp, and storytelling together into one experience where you can choose your favorites. In addition to our marque larps, our large-scale collaborative larp Pandaemonium, our vampire megagame, and our Blood & Betrayal chronicles, we are proud to announce an escape room adventure, Detention Breakout! Brought to you by Learn Larp Studios, this escape room was sold out over 22 runs at Gen Con 2018, and will be held in the former casino cage on the floor of the Showboat on Friday, Saturday, and Sunday of the con.

This escape the room adventure set in the world of the Magimundi, the North American Magical Universe, and you are a student at the wizarding college, New World Magischola. You thought you just had detention, but it's been hijacked by a dark wizard who wants your bodies for necromantic purposes. Work with your friends to solve the series of puzzles and magical effects to discover the mystery and escape the evil wizard. There will be magic wands, runic puzzles, magical residue to analyze, creatures to discover, levitating objects, and spells to learn. Puzzles are of varying types and difficulty, with plenty to do for up to 8 people. Optional roleplaying elements add to the fun.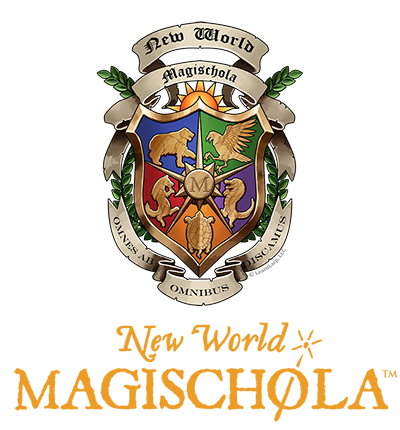 You don't need any special lore knowledge to be part of this event. Got an hour between larps? Gather a small group of friends or acquaintances and see if you can beat the timer. The fastest solve was 42 minutes, and the room had an 82% success rate at Gen Con (sometimes with hints).
The question is:  Will you get your hall pass before the timer runs out?
Purchase your ticket in advance at a discount: $17 if you buy online. Organizers will follow up with you to determine which time best suits your schedule. Or, you can purchase tickets onsite for $20 at the main registration desk or at the supplemental desk near the escape room.
Available times to test your skills against the room are:
Friday:
11:00 a.m. – Noon
1:00-2:00 pm
5:00-6:00 pm
8:00-9:00 pm
11:00pm – midnight
Saturday:
10:00-11:00 am
3:00-4:00 pm
5:00-6:00 pm
8:00-9:00 pm
11:00 – midnight
Sunday:
11:00 – Noon
2:00 – 3:00 pm