Early Bird Tickets End May 31st Buy Now!
Founded in May 2013, The Geek Initiative is a website that seeks to explore every facet of geek culture while celebrating the contributions that women have made to the various realms of our passions. After running a popular online roleplaying group, the founders decided to unite their over seven decades of combined experience to provide a place to demonstrate the significant space women occupy within nerd subculture, as those who create the things we love, consumers who vote with their wallets to keep such projects going, or simply as fans enhancing and growing our community. The Geek Initiative actively endeavors for participants of all genders to examine issues of gender equality by providing easy access to media reviews and blog posts written by multiple and diverse voices, as well as leading the way with positive examples in geek culture.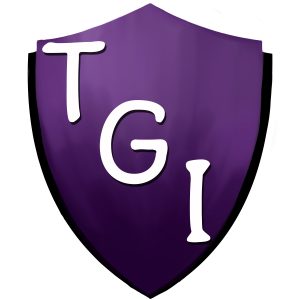 That's not to say that they always agree on everything or that they don't welcome friendly opinions of a differing nature, however. The staff admits to having vastly different viewpoints, but also that such things strengthen them and their vision. They sincerely believe in the importance of engaging everyone, and although they approach nerddom from a feminist standpoint, a sizable portion of those who consume the media they produce, participate in the LARPS and events they run, and contribute to the content of the website do not identify as female. Their mission statement promises a safe space for everyone to have a respectful discussion about the things they love with one another, while making it very clear that women have a place in our hobbies and sharing our passions on mass media, sometimes even running it themselves.
One of The Geek Initiative's greatest and most passionate current projects is the Chariot LARP, a digital LARP played over Discord or Google Hangouts in which a select group of people are chosen to board a ship into the final frontier of space, making difficult decisions about what to bring with them to give to future generations. The purpose of running the Chariot as a digital LARP is to increase inclusivity by cutting down on factors that could potentially limit someone from being able to attend an in-person event, such as travel distance, expectations for an extensive costume, or accessibility for gamers who may have a disability or a chronic illness that may otherwise make participating in such events prohibitive.

The Geek Initiative strives boldly forward towards a future where everyone who wishes has an opportunity to participate in nerd culture and its related activities regardless of race, gender, disability or health issues, and where women are recognized for the sizable part of the geek community they represent. Their experience will help to ensure that everyone has a chance to have an amazing time at the Pandaemonium LARP, by removing factors that prevent participation, and ensuring that everyone can explore the LARPs horror themes in a manner they're comfortable with.
Click to Purchase Pandaemonium Tickets Now!