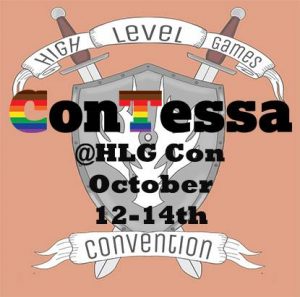 HLG Con is dedicated to creating, maintaining, and developing an inclusive community of gamers. With that goal, we've partnered with ConTessa for HLG Con. Who are ConTessa?
"ConTessa is a gaming organization dedicated to making tabletop gaming spaces more diverse by bringing minority-led events to conventions both virtual and in-person. We run innovative and unique tracks featuring games, panels, workshops, and seminars led entirely by the historically underprivileged, open to attendance by anyone. Our event runners are volunteers who pick their own games and content, making every ConTessa event as unique as the ConTessans who run them!"
If you would like to join the folks at ConTessa in running games you can go to their site and sign-up. Please indicate that you are interested in running games at HLG Con.