Let's talk about the Showboat for a minute! The Showboat Hotel and Resort has gone through some major changes in the last few years, and if you are reading reviews from 2016 or earlier, you might have some concerns about the space. Let's try and put those concerns to rest now!
Food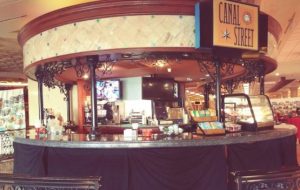 There will be food available on site during our event. There are currently three open locations to get food within the hotel, and there will be more options opening before we host our event in October.  Currently the Atlantic City Eatery is open for sit down dining, then you have Canal Street Coffee, and the Worship Surf Bar is open this summer, as well! The Hard Rock Hotel and Casino Atlantic City is currently under construction, but reports say that it is likely the venue will be open by October. If not, just down the boardwalk is Margaritaville and Eastwind Chinese Restaurant & Noodle Bar. GrubHub, and UberEats are available in Atlantic City as well. There are concession elements that should be open around the hotel by October, as well, so there should be more than enough options for the hungry gamer.
Hotel Rooms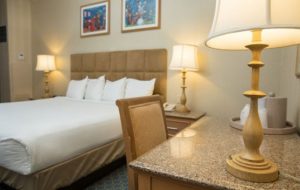 The rooms have all been renovated and they are beautiful. This is one of the best elements of the Hotel, and honestly I think you're going to be really happy getting those 2-3 hours of sleep you're sure to get at our event.
Convention Space – Casino Floor
The former Casino Floor is where a lot of our Table-Top action is going to be occurring. Here are a few images of the casino floor, where the Motor Sport Social was taking place. We won't have all these cars there, but you can see how bright and enticing the area is from these images.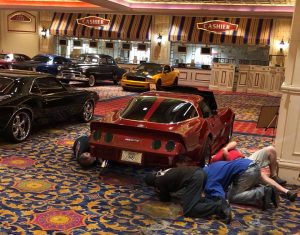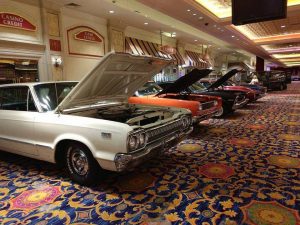 And here is a cool video that shows off the space too: https://www.facebook.com/eatdrinkandbeyou/videos/443055489465137/
Mansion – Pandaemonium
This is the event space where Pandaemonium will be occurring. It is a series of interconnected rooms with a large courtyard where people will be able to mingle. This space is fantastic and it really excites me as a place to hold the big larp event put on by Paradigm 2018. Take a look, I think you'll agree that it is awesome.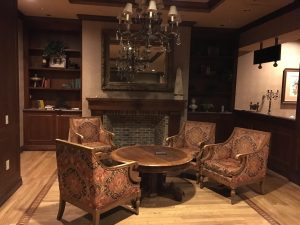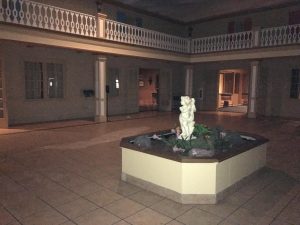 Foundation Room – Blood & Betrayal Larp
Blood & Betrayal will be occurring in the Foundation Room. This is the room that sold me on this venue. I am EXCITED to larp in here. This is the most atmospheric space I've EVER seen for a Vampire LARP. Seriously, I don't think any pictures do this space justice, because it is designed as a series of small alcoves and rooms that is built in and around this bar space. If you've ever wanted the real feel of wheeling and dealing in Atlantic City, then you should come to HLG Con, because I felt like a Vampire Gangster just walking into this place.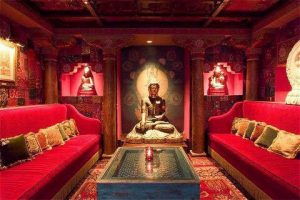 Questions or Concerns? Please contact us at info@hlgcon.com