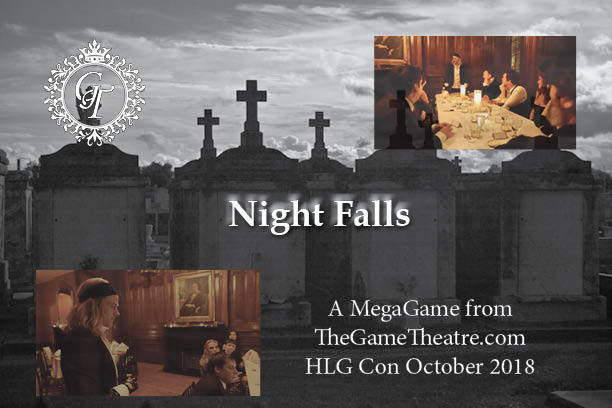 The Vampire vs Hunter MegaGame is coming to HLG Con!
From The Game Theatre
Will you survive Night Falls? Vampires, and those who hunt them, clash in the night. Use your cunning, wit and charm to forge alliances, make enemies, and thrive under the cover of darkness.
The Game Theatre and Everything Epic Games will build your team to compete in a massive strategy experience. This innovative game supports a multitude of teams simultaneously for a one-of-a-kind competition that blends elements of various types of socialization, including:
Role-play gaming
Team-building
War game/tactical decision making
Model United Nations/diplomacy gaming
Do not let the terms 'MegaGame' scare you off. The rules are simple, easy to learn, and can be taught in 10-15 minutes. No experience or materials are necessary, so have fun trying something new. You'll make decisions for your team that result in a thrilling conclusion!