Early Bird Tickets End May 31st Buy Now!
Event Horizon invites everyone to leave behind the hustle and bustle of their real lives to join them in a thrilling Science Fiction Live Action Roleplaying event inspired by your favorite Sci-Fi properties and media. The Crew behind EH have over two and a half decades of combined experience between them, and they funnel those years of dedicated passion into this new vision for ages 16 and up. Expanding upon The Adventure Game created by Brian Allison and Howard Moody, and further refined by EH's partners The Wayfinder Experience, the style that the Event Horizon crew calls Integrated Larp puts community and collaboration at the forefront of the experience, balancing story, emotion and mechanics into a highly inclusive event that's both easy to learn and quick to get into yet still offers its players a deeply immersive and dynamic story that will remain with its participants for years to come.
Like many destination Larps, Event Horizon supplies players with a character backstory to ensure they have a place in the ongoing narrative, as well as a solid starting point for their goals. From that point, however, all bets are off. Each game takes place at a crucial point in the timeline of the galaxy, where players decisions have the ability to affect not only the outcome of the session itself but future games and the progression of the campaign itself. Each session will guarantee participants a myriad of options to interact with the ongoing narrative.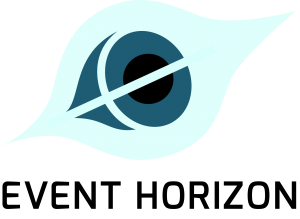 The Event Horizon LARP is also renowned for being one of the pioneers of digital Larping with the integration of Discord allowing "offworld" characters to be played remotely, as well as facilitating players to chat amongst themselves and receive news updates from a player-operated news channel. The Event Horizon crew plans to integrate even more technology in the future to further separate themselves from the pack. Mentioned previously, Event Horizon is partnered with The Wayfinder Experience, a Larp company based in Kingston, New York that has been running interactive storytelling events for adolescents in upstate New York for over ten years. Wayfinder offers summer camps, after-school activities and even birthday celebrations with the intention of getting kids excited about participating in immersive live-action roleplaying experiences.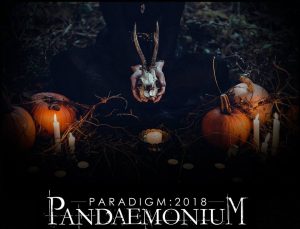 Event Horizon will be bringing their passionate commitment to imaginative worldbuilding that combines many different facets to the Pandaemonium Larp at HLGcon this October.