Click to Get Pandaemonium Tickets Now!
Dziobak Larp Studios (Pronounced CHO-bak) is a blockbuster "Live Action Roleplay Design Collective" known for producing deeply immersive and visually stunning interactive events. Consisting of the US-based Imagine Nation, the Poland-based Liveform, and two German-based companies, Rollespilsfabrikken and Rollespilsakademiet, Dziobak has staged numerous Larps throughout Europe and the USA and has been featured in numerous news outlets from The Nerdist to the BBC and Time Magazine.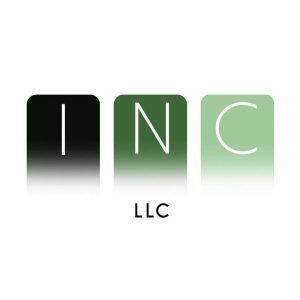 Their most prolific projects include Convention of Thorns, a Vampire: The Masquerade Dark Ages Larp officially sanctioned by White Wolf Entertainment, held over four days and nights at the Zamek Ksiaz castle in Poland. Players take on the role of vampires, with dark powers and even darker desires, as they navigate a venomous web of politics, intrigue and survival. As the 15th century comes to a close, the zealous witch hunters of the Inquisition sweep across Europe, scourging every member of the undead they find. Vampire society must change if they are to survive, and players will have an opportunity to guide and structure a new vampire society that will protect the vampires from their vengeful prey for centuries to come.
Those preferring to spend a more lighthearted weekend exploring a castle will be more interested in the epic College of Wizardry that offers up to 130 players the opportunity to spend three nights living in an actual Polish castle while taking on the role of an instructor or student at a prestigious school of magic, Czocha College. Participants get sorted into one of five magical houses, choose from 13 courses of study, interact with strange magical creatures, and fill their time between classes by participating in magical extracurricular activities like the dueling club and the mage's sport of Fireball.
Inspired by the critically acclaimed PBS historical drama Downton Abbey, Dziobak's Fairweather Manor Larp gives participants the opportunity to spend three days immersed in the Edwardian period of England in the year 1917. As either a noble or a servant, the event at Poland's Moszna Castle offers a weekend of high society celebrations and personal drama. Costume rentals are available during the event, and food and lodging are included.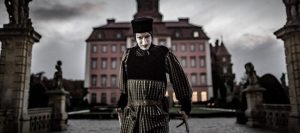 As one of the most legendary Larp studios on the list, Dziobak brings their expertise with dark, horror-themed blockbusters and bringing the past to life to the Halloween-infused Pandaemonium Larp, trapping players in a dark prison of time and space. Whether escape is an option, or simply a pipe dream, Dziobak will certainly make it an unforgettable event.
Early Bird Ticket Prices End May 31st